1,50 m
The installation "1,50 m - Abstand halten!" was developed for the 28th edition of the festival Randspiele in Zepernick under the impression of the COVID-19 pandemic in 2020.
Abstand halten means to keep the distance.
video recording (first person perspective):
impromptu dance by Iris Sputh inside the installation (recording: Lutz Glandien)
testing the installation: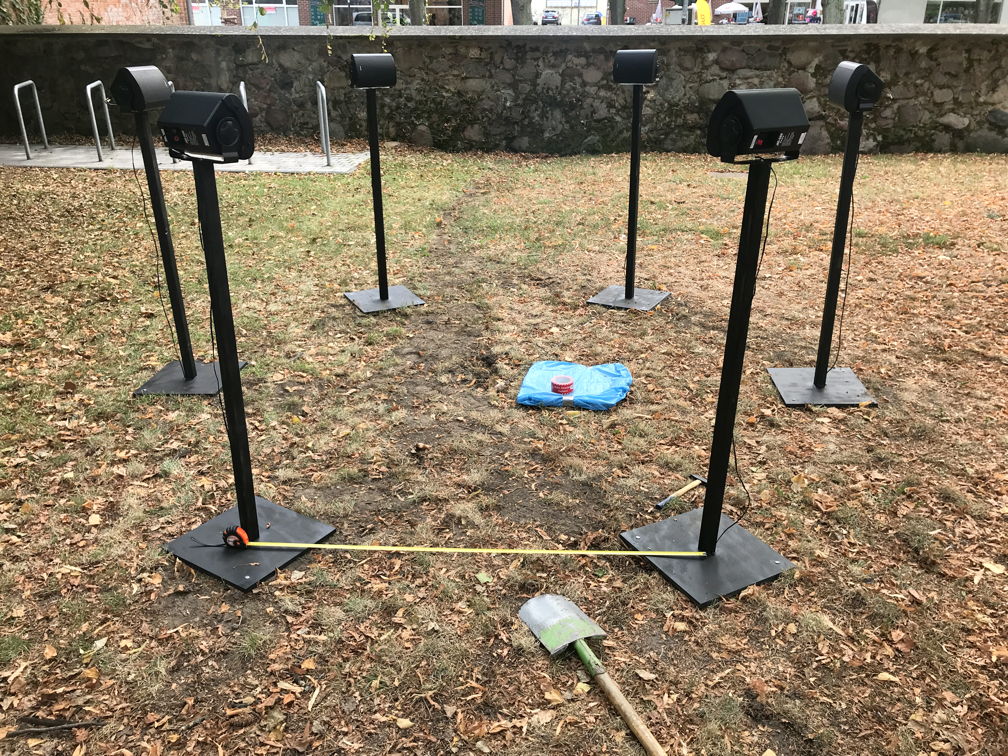 6 loudspeakers, 1,50 m distance between the neighbours and to the centre ...